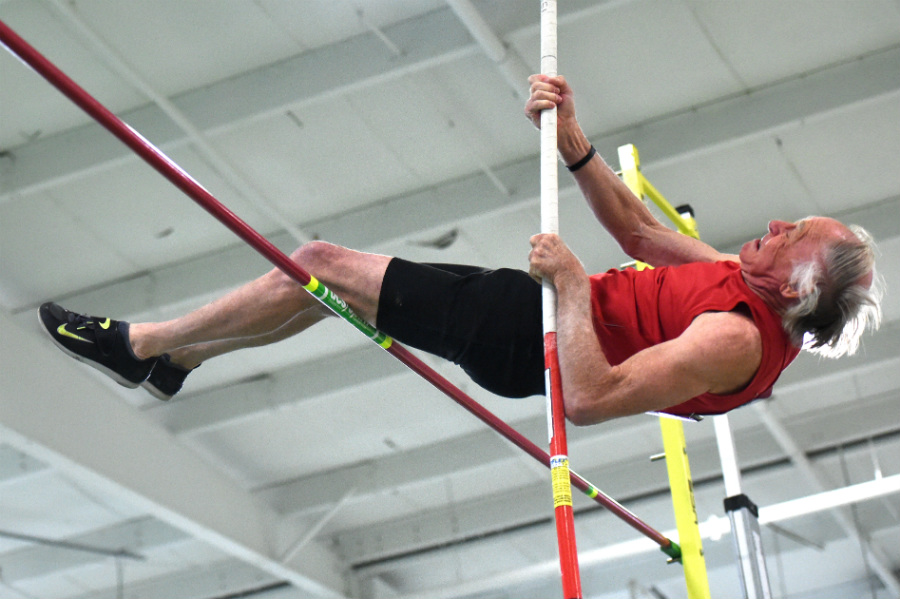 At age 77,  Don Isett is no newcomer to the Pole Vault scene. Over the years he has held several Masters World Records and to this day continues to prove that age is just a number. This past weekend, at the Texas Express Holiday Invitational, Isett broke an age group world record and American Masters Indoor Track and Field Record with a vault of 10'6″. The old record of 9'6.5″, which was also held by Isett, was shattered and left many wondering what's next for the legend. Exiting the pit with a smile on his face, we can only imagine more records are sure to come!
Don Isett, 77, breaks indoor world record for his age group clearing 10'1″ and then 10'6″ at Holiday Invitational! @TXMileSplit @TTFCA pic.twitter.com/wNmKShe4Mi

— Lovejoy XC & Track (@LovejoyXCTF) December 18, 2016
Shop all Track and Field Shoes
Connor, aka The Face of Running Warehouse, is our resident footwear guru and helps us keep a finger on the pulse of running trends and current events. A member of the local HOKA Aggies running team, Connor walks the walk, or should we say, runs the run.
Related posts: